Internet & Utilities
Information on internet & utilities resources in the community
Campus Internet Resources
Parking lot wi-fi accessibility
Webpage
Chemeketa has extended wi-fi access to specific areas of the parking lot at the Salem and Yamhill Valley campuses along with the Woodburn, Polk and Brooks centers and can be used by students staying in their cars and maintaining physical distancing.
Community Internet & Utilities Resources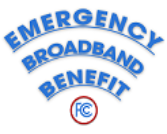 Broadband Internet -FCC's Emergency Broadband Benefit
Website
Starting Wednesday May 12, households struggling to afford Internet service during the pandemic can apply to receive discounted service through the FCC's Emergency Broadband Benefit. See if you qualify and how to apply at GetEmergencyBroadband.org.
Comcast Internet Essentials
Website
Low cost internet. Must be eligible for public assistance such as SNAP or children's free/reduced lunch.
Oregon Department of Veterans Affairs - Emergency Assistance
Website
One-time emergency financial assistance for veterans and immediate family.
Mid-Willamette Valley Community Action (Marion & Polk counties)
Website
Energy Assistance (PGE and PAC customers only). Must be at or below 60% of Oregon median income (chart on site).
YCAP (Yamhill County)
Website
Energy Assistance (PGE and NWN customers only). Must meet income requirement.

Confederated Tribes of Siletz Indians Housing Assistance
Website
Energy Assistance (must meet Household Size Annual Income). Must be a Tribal member.