Ag Complex Groundbreaking is June 11
DateThursday, May 23, 2019, 4:06
Author
Come celebrate the creation of a hub for agriculture education in the Mid-Willamette Valley as Chemeketa holds a groundbreaking for the new agricultural complex on the Salem Campus.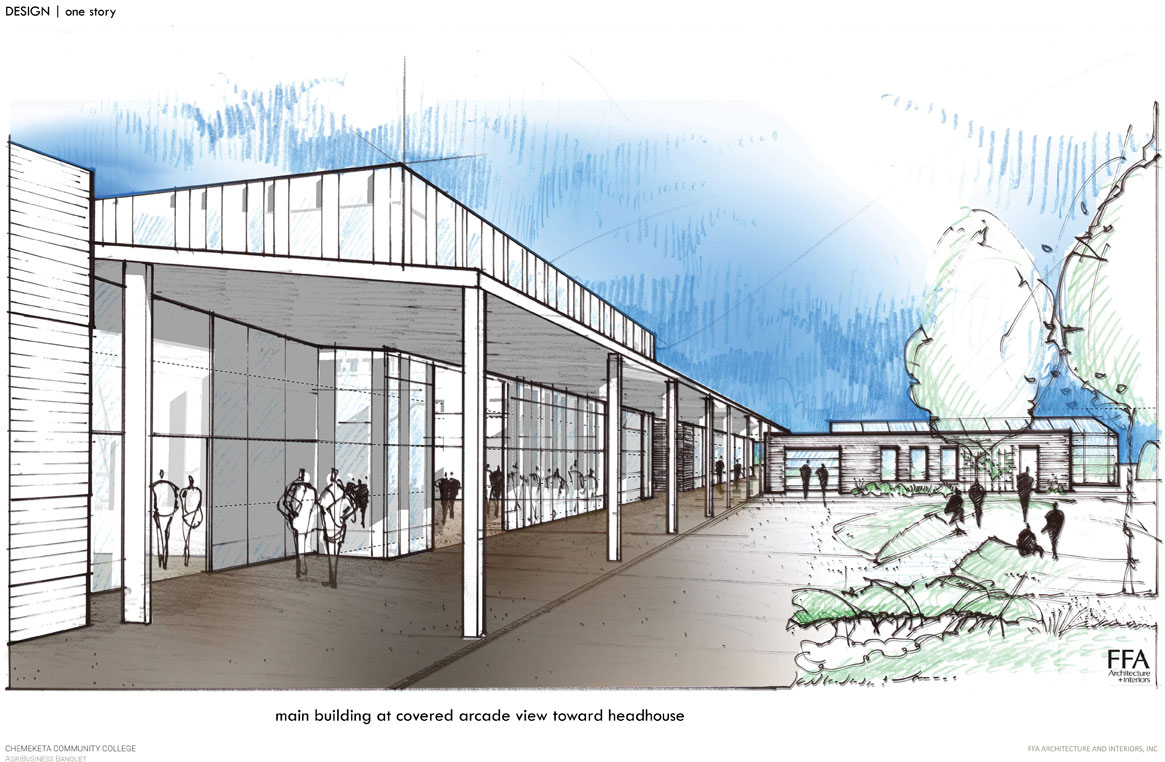 Groundbreaking for the Complex will be on June 11th at 4pm at the intersection of 45th Avenue and Fire Protection Way on Salem Campus.
The Agriculture Complex is part of Chemeketa's dedication in continuing to serve the region's farm and nursery communities. State investment of $6 million dollars in matching funds are making start-up for this $12 million project possible. Additional support is still needed, although the complex is expected to open winter, 2021. The complex will expand classes and facilities for Chemeketa's current Agriculture programs as well as provide flexible learning spaces dedicated to agriculture innovation.
The new complex will have both indoor and outdoor gathering and learning spaces. Key features of the Complex will include:
Shared spaces and resources for partners, programs and community
A commercial greenhouse
Woody ornamental, pollinator, and soil labs
An Outdoor pavilion and amphitheater
Demonstration gardens and plant collections
Hoop houses
Organic vegetable gardens
Farmland plots
Stormwater management demos
Agriculture is changing and Chemeketa is committed to creating and supporting an environment that explores and demonstrates these changes. In addition to new facilities, chemeketa is working closely with Marion County and other leaders to best determine what drives agriculture innovation and how the college and new agriculture complex can best support these drivers.
This event is open to the public and anyone can RSVP at ag@chemeketa.edu.
All news