Chemeketa Producing First Play in Six Years
30 Neo-Futurist Plays from Too Much Light Makes the Baby Go Blind (30 plays in 60 minutes
DateFriday, May 4, 2018, 3:36
AuthorChemeketa Public Affairs
As they stand in the hall waiting for their instructor to unlock the theater, you sense there is something different with these students. Rather than stand apart isolated and staring into the screens of their handheld devices, this group has formed a circle and are goofing and chatting with each other.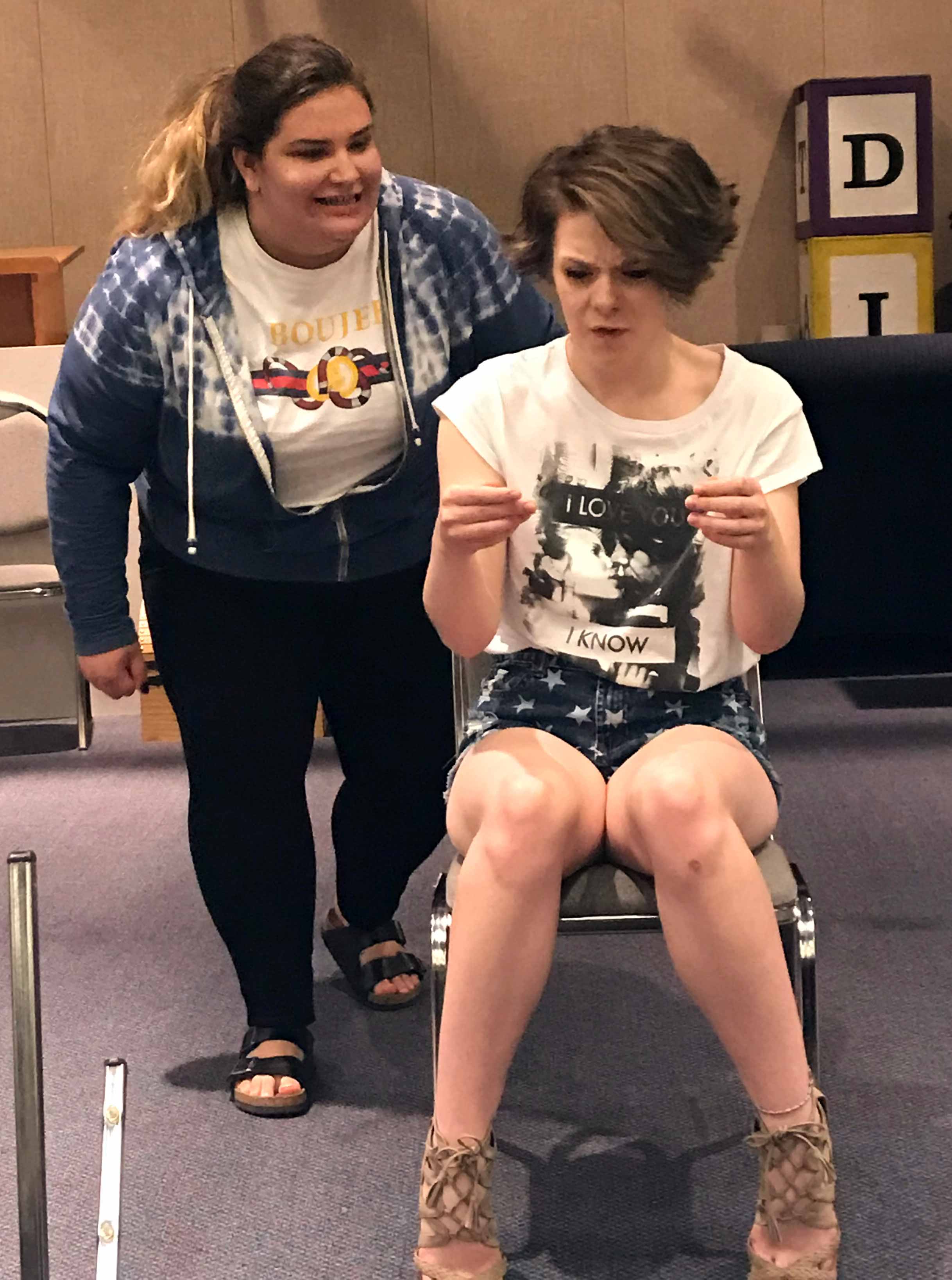 These are the Chemeketa Players and they are about to perform in the first play Chemeketa Community College has produced in six years.
Not just any play but 30 plays. "30 Neo-Futurist Plays from Too Much Light Makes the Baby Go Blind (30 plays in 60 minutes" is a collection of two-minute sketches featuring audience participation, comedy (some bits are mildly offensive) and enough strong language to keep the kiddies at home.
Performance dates are May 11, 12, 18 and 19 in the Chemeketa Salem Building 6 auditorium. All shows start 7:30 pm except for Friday, May 18 which starts at 8:30.
A certain degree of randomness will be part of the fun. The cost of admission will be determined by a dice roll. Students will pay $1-$6 and working adults could be charged $2-$12. Cash only. Also, audience members will call out numbers to determine the order in which the vignettes are performed.
"We licensed the rights to 90 of the plays," said director Jay Gipson-King. "I chose 30 that are mostly comedy with a little pepper to spice the soup."
After rehearsing about a dozen scenes, the ensemble paused on stage for questions. When asked why an audience would want to see the show an actress proclaimed, "Because it's the best play ever. C'mon everyone," she exhorted the cast.
"Because it's the best play ever," they repeated in unison.
All news