Cottonwood Tree Finds New Purpose in Agriculture Complex
DateTuesday, August 11, 2020, 3:31
AuthorChemeketa Public Affairs
Finding a way to utilize the removed tree in the new Salem Campus construction was a priority.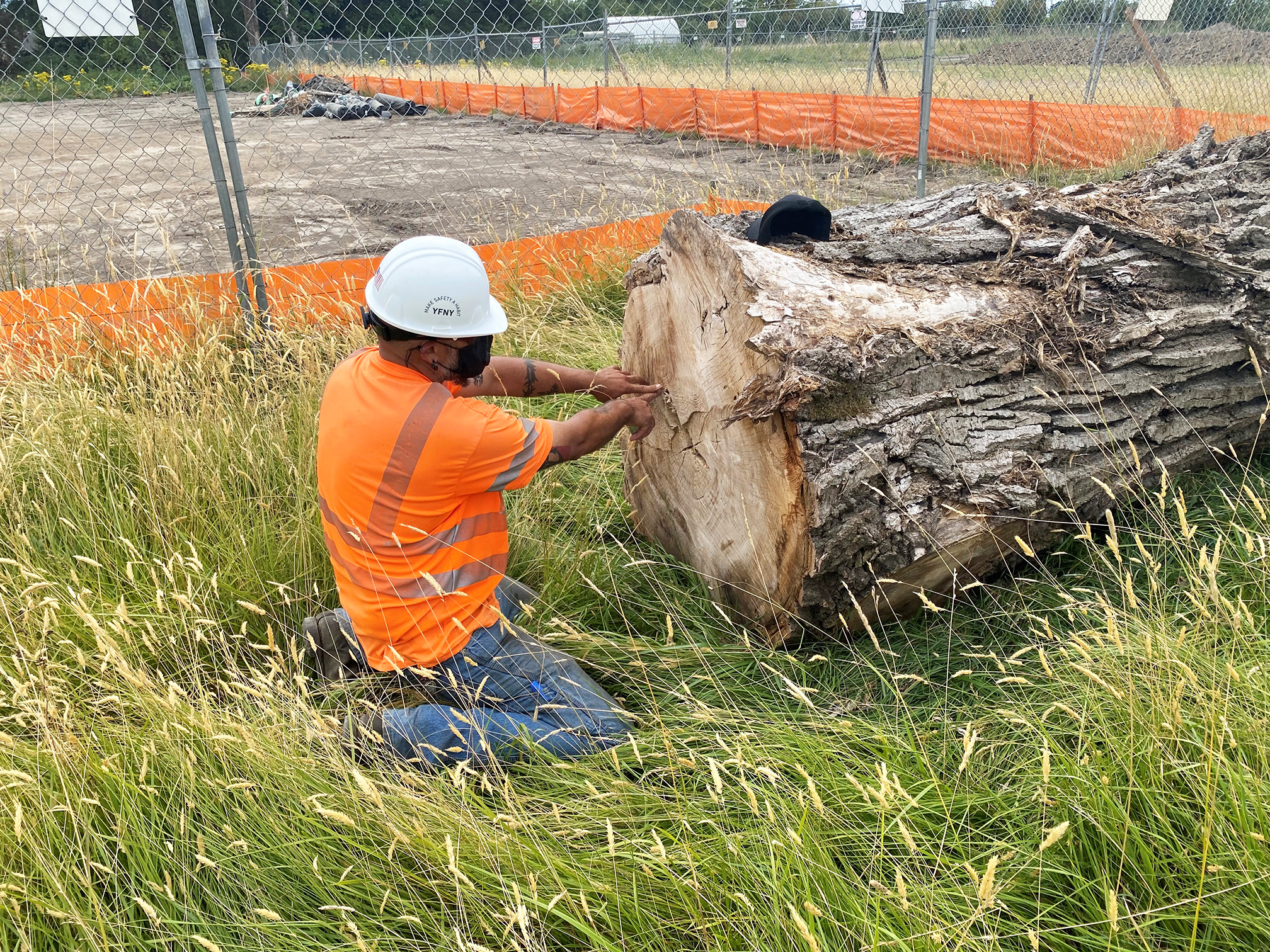 As construction began on Chemeketa's new Agriculture Complex, questions arose regarding a large cottonwood tree. The tree needed to be removed to make way for the classroom building, but designers were determined to find a new home for the giant log that remained.
Often, salvaged materials from a project site can be sustainably incorporated into the building as artwork or functional components, but this particular log posed a challenge. Cottonwood is rarely thought of as useful timber. It is not as resilient as hardwoods, such as oak and maple, or even softwoods like Douglas fir and cedar.
Despite this, Edward Running, project manager and lead designer at FFA Architecture and Interiors, found a way to honor the joy and appreciation for nature the design of our complex evokes. The log will be cut into benches and placed near the rain garden, a quiet oasis that will serve as an outdoor classroom for students' group discussions and a place to observe the changing seasons.
Although not strong enough to provide structural support for a building, these salvaged cottonwood log benches will support students and the site for 10 to 20 years.
The complex is on track for a January 2021 opening. The 14,000-square-foot space will serve as a hub for students, industry professionals, and the community.
All news