Troy Morris
Class of 2018
Attending Chemeketa made the dream of college affordable for Troy. He now works at the college while also pursuing a music career.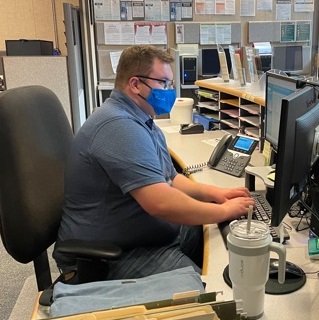 I attended Chemeketa starting in 2014, with a blend of full-time and part-time terms, graduating in 2018 with my Associate of Arts - Oregon Transfer Degree.
My program of study was the AAOT. Initially, I had no clue as to what I wanted to pursue, but I knew the AAOT would come in handy if I wanted to pursue a degree later and hop right into a program, without having to re-complete general studies requirements.
I graduated in 2017 and received my degree in 2018 after finishing an outstanding degree requirement. I had decided to pursue real estate using a state-required prep course that Chemeketa offered as a community education course. After some soul-searching, I found I did not personally enjoy that career and went back to school to study Music Production at the University of Oregon.
Initially, my biggest challenges at Chemeketa involved money. Through Chemeketa's Lending Library (a resource that allows students to borrow textbooks term-by-term) and qualifying for Financial Aid, the money challenges I experienced quickly diminished.
In my spare time, I work on my music career. During the day, I work full-time in the Human Resources department at Chemeketa. I qualified for this position due to my previous experiences with Chemeketa, as well as the degree that I earned here. Most musicians struggle with launching careers due to not making enough money. Because of Chemeketa's impact on my life, I can not only fund my dreams, but I receive a benefits package too!
I have not spent time mentoring since my graduation but I am quick to share Chemeketa's praises and give out contact information and helpful tips that inform those on the fence on how easy it really is to attend college, because any time spent moving forward is time well spent, especially at Chemeketa Community College.
Back to Alumni Association