Acclaimed Artist Series Kicks Off With Huun Huur Tu Sept. 30
DateWednesday, September 11, 2019, 11:31
AuthorChemeketa Public Affairs
The second season of Chemeketa's Acclaimed Artist Series begins later this month, when the dynamic sounds of Tuvan quartet Huun Huur Tu comes to the Salem Campus Auditorium at 7:30 pm on Monday, Sept. 30.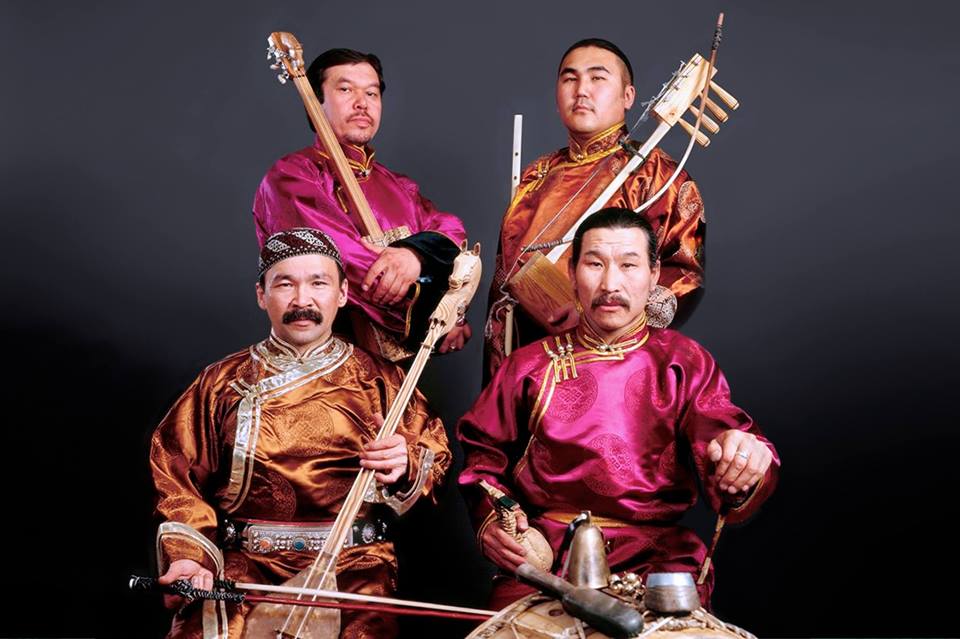 Hailing from the high pastures of the Altai Mountains in south central Siberia, these musicians have spent decades honing the overtone singing, instrumental approaches, and vibrant songs of their home.
The most distinctive characteristic of Huun Huur Tu's music is throat singing, in which the singers sing both the lower drone note and the drone's overtone, thus producing two or three notes simultaneously. The overtone may sound like a flute, whistle or bird, but is actually solely a product of the human voice
The group primarily uses native Tuvan instruments such as the igil, khomus (Tuvan jaw harp), doshpuluur, and dünggür (shaman drum). However, in recent years, the group has begun to selectively incorporate western instruments, such as the guitar. While the thrust of Huun Huur Tu's music is fundamentally indigenous Tuvan folk music, they also experiment with incorporating not only Western instruments, but electronic music as well.
Tickets may be purchased in advance from the Acclaimed Artist Series website.
All news