Art Faculty Show runs Jan. 10 to Feb. 9
Gretchen Schuette Art Gallery
DateWednesday, January 10, 2018, 10:36
Author
It's time for those who teach to show us all what they do.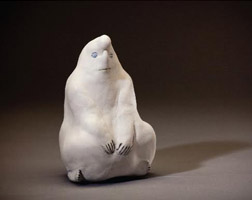 Chemeketa's art faculty will be featured in a show from Jan. 10 to Feb. 9 in the Gretchen Schuette Art Gallery.
A reception for the show will take place from 12:30 to 2:30 on Jan. 10 in the gallery, with the instructors giving an artist's talk at 1:30.
The gallery is located in Building 3 on the Salem Campus. For more information on gallery shows and hours, visit the gallery's webpage.
All news