CHEMEKETA COMMUNITY COLLEGE WILL USE FUTURE READY OREGON GRANT FUNDS TO CREATE PATHWAYS TO CAREERS
DateMonday, November 6, 2023, 6:27
AuthorChemeketa Public Affairs
Chemeketa's Pathways to Careers program will support historically underserved communities in attaining job training and certifications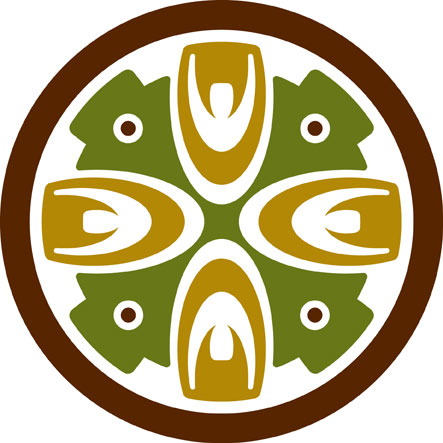 Chemeketa Community College has been awarded $2,790,578 in Future Ready Oregon funds for the Pathways to Careers project, a partnership with community-based organizations and Tribal governments to support students in career exploration, early internships, short-term credentialing, and employment. This Workforce Ready Grant is administered by the Oregon Higher Education Coordinating Commission.

The fourteen partners sharing in the funding and implementation of the Pathways to Careers project include The Boys and Girls Club of Marion and Polk Counties, The Confederated Tribes of the Grand Ronde, The Confederated Tribes of Siletz Indians, Interface Network, Mano a Mano, Micronesian Islander Community, Oregon Marshallese Association, Rainbow Youth, Salem for Refugees, Salem Family YMCA, Salem Keizer Coalition for Equality, Salem-Keizer NAACP, Salem Kroc Center, and Valor Mentoring.

Holly Nelson, Chemeketa's Executive Dean of Regional Education & Academic Development, stated, "Pathways to Careers will support students in short-term certificate programs in healthcare, manufacturing, and technology. Our community-based organizations and Tribal government partners will each receive money to support wrap-around and direct services to participants, which we know are key to student success."

Luke Glaze, Director at Salem For Refugees, explained, "This Future Ready funding creates pathways to education and career opportunities that could help raise a family out of poverty. Refugees are often motivated but held back due to a lack of finances."

This innovative partnership model allows community members to receive workforce development support in trusted spaces, in their language, and with the necessary support to complete certifications. For example, as a mother of three anxious to get a well-paying job, Claudia Trujillo Gonzalez's pursuit of further education led her to Chemeketa Community College's GED and English for Speakers of Other Languages (ESOL) programs. With support from previous Future Ready funding, Claudia started the Medical Assisting certification program and graduated in June 2023. Her experience included academic and wrap-around supports and facilitated her transition into the workforce. She currently works at Physicians Medical Center.
"Without the Future Ready Oregon funds, I couldn't join the program," recalls Claudia. "The instructors and class format made it possible for those still learning English to succeed. It was an amazing gift." Claudia's bilingual proficiency fills a vital need in healthcare, as Spanish-speaking professionals are in high demand. The grant support allowed her to focus on her studies with less financial worries, and Claudia credits her mentors, educators, and the grant program for her transformative journey.
Another student who benefited from earlier Future Ready funding is Ana Dominguez. Ana was working two jobs, at a fast food restaurant and as an instructional assistant aiding English language learners at a local high school. The Medical Assisting program provided Ana with the skills and experiences needed, including an internship, that secured her a new career at West Hills Healthcare Clinic.
"The tuition assistance enabled me to complete the program and took a lot of weight off my shoulders," says Ana. "It helped me focus more on studying than worrying about how to pay for my classes. I was able to dedicate my time to school instead of work. The program and the opportunities it provided were the stepping stones to my fulfilling career in healthcare."
"Receiving these Workforce Ready grant funds is a testament to our strong partnerships in the community and the importance of short-term college credentials to empower individuals and employers," says Jessica Howard, Chemeketa's President & CEO. "We are thrilled to serve our community in ever more impactful ways."
Future Ready Oregon (SB 1545, 2022) invests $200M for an equitable workforce via grants and partnerships with employers, education, and communities, targeting underserved groups to boost Oregon's economic competitiveness. Workforce Ready Grants, a main component of Future Ready Oregon, represent a substantial $95 million investment in which these grants prioritize underserved communities in the healthcare, manufacturing, and technology sectors.
Administered by the Higher Education Coordinating Commission, these grants fund innovative education and training programs, addressing barriers and providing support. The first round of funding in 2022 prioritized capacity building, while Round Two grants, amounting to around $35 million, support innovative workforce development programs and partnerships. The HECC is now awarding Future Ready Oregon Workforce Ready Grants to thirty organizations, granting about $35 million, marking the largest round of funding yet. The selection process focused on equity, innovation, and statewide impact, embracing partnerships, culturally relevant services, and training support for all priority populations.
Funding initiatives like Future Ready Oregon empower students to overcome barriers and achieve fulfilling careers, creating a diverse and skilled workforce, and benefiting the community.
Grant funds will be used for culturally and linguistically specific advising, employability skills training, career exploration opportunities, tuition waivers, internship stipends, wrap-around supports, and cultural competency training in healthcare, manufacturing, and technology.
For more information regarding the Pathways to Careers project, contact Adam Mennig, Director of Academic Development & Workforce Programs, at adam.mennig@chemeketa.edu.
All news