Chemeketa Welcomes Salem Health's Mobile Vaccine Machine
DateWednesday, September 22, 2021, 5:21
AuthorChemeketa Public Affairs
In partnership with Salem Health's Mobile Vaccine Team, Chemeketa offers free vaccines to everyone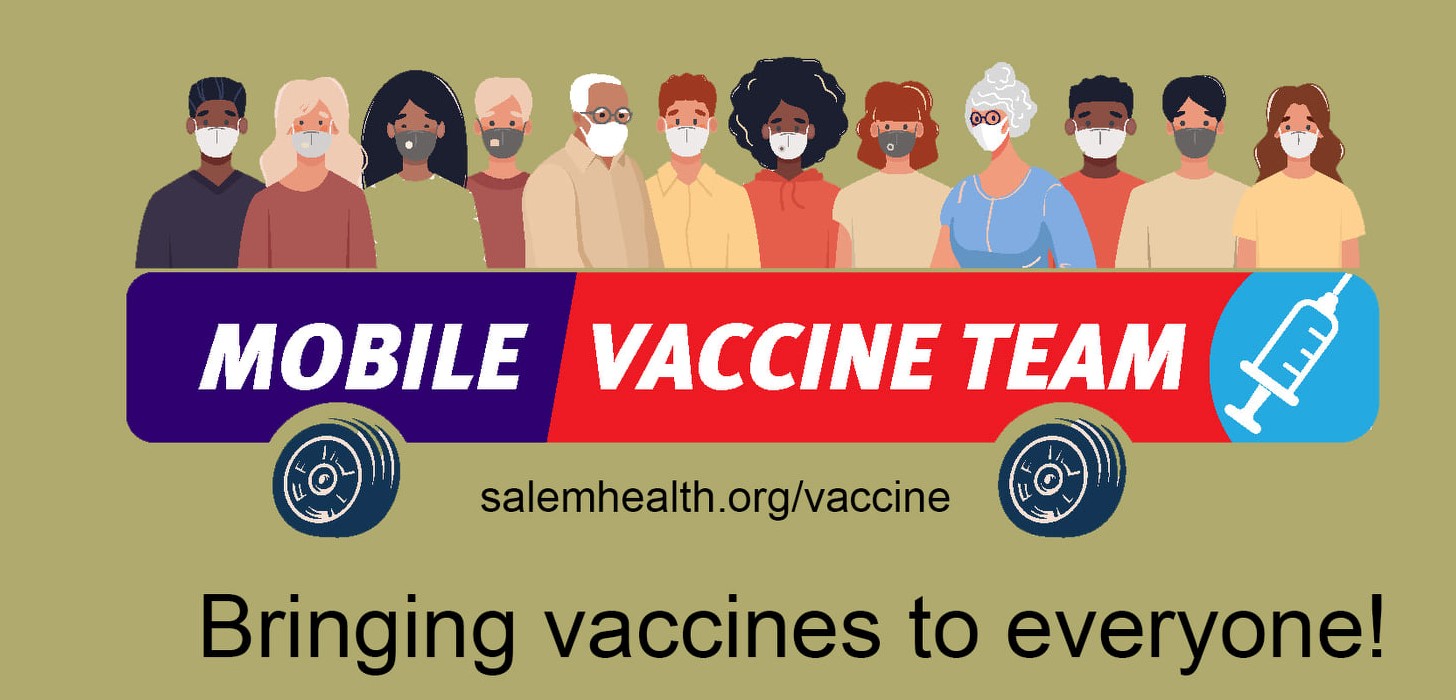 Salem Health's Mobile Vaccine Team will be at Chemeketa's Salem Campus on Monday, September 27 and Tuesday, September 28 to administer the first dose of the Pfizer COVID-19 vaccine. They will return Monday, October 18 and Tuesday, October 19 to administer the second dose. The clinic will be held at 4000 Lancaster Drive NE in Building 2 in the Dining Hall. Clinic hours will be 8:30 am-2:30 pm, and no appointment is needed. This free vaccine is available to employees, students, family members, and the general public ages 12 and up.
COVID-19 vaccines are safe and effective, according to the Centers of Disease Control and Prevention. The vaccine protects individuals and the community from the COVID-19 virus. Salem Health's Mobile Vaccine Machine endeavors to reach underserved communities in Marion and Polk counties. They focus on equity in vaccinating Oregonians, prioritizing hard-to-reach and vulnerable populations, as well as those for which travel to one of the larger vaccine clinics is a barrier.
"Chemeketa is proud to partner again with Salem Health's Vaccine Machine to provide COVID-19 vaccines on campus for all community members aged 12 and up," said John McIlvain, Chemeketa's Emergency and Risk Manager. "Our goal is to provide vaccinations to our students, our staff, and the greater community to help protect everyone from the devastating effects of this horrible virus. With vaccines comes protection; with protection comes opportunity. Chemeketa wants everyone to be healthy to pursue their life's educational and training opportunities."
For more information, call 503.399.8635 or email covid19@chemeketa.edu
All news