David wins case versus Goliath
Celebrating our mock trial team's success
DateWednesday, November 29, 2017, 4:16
AuthorChemeketa Public Affairs
Chemeketa's mock trial team gathered the afternoon of November 29 to celebrate with college administrators and Board of Education members, the team's first-place finish in the David Frohnmayer Invitational mock trial tournament the weekend of November 11-12.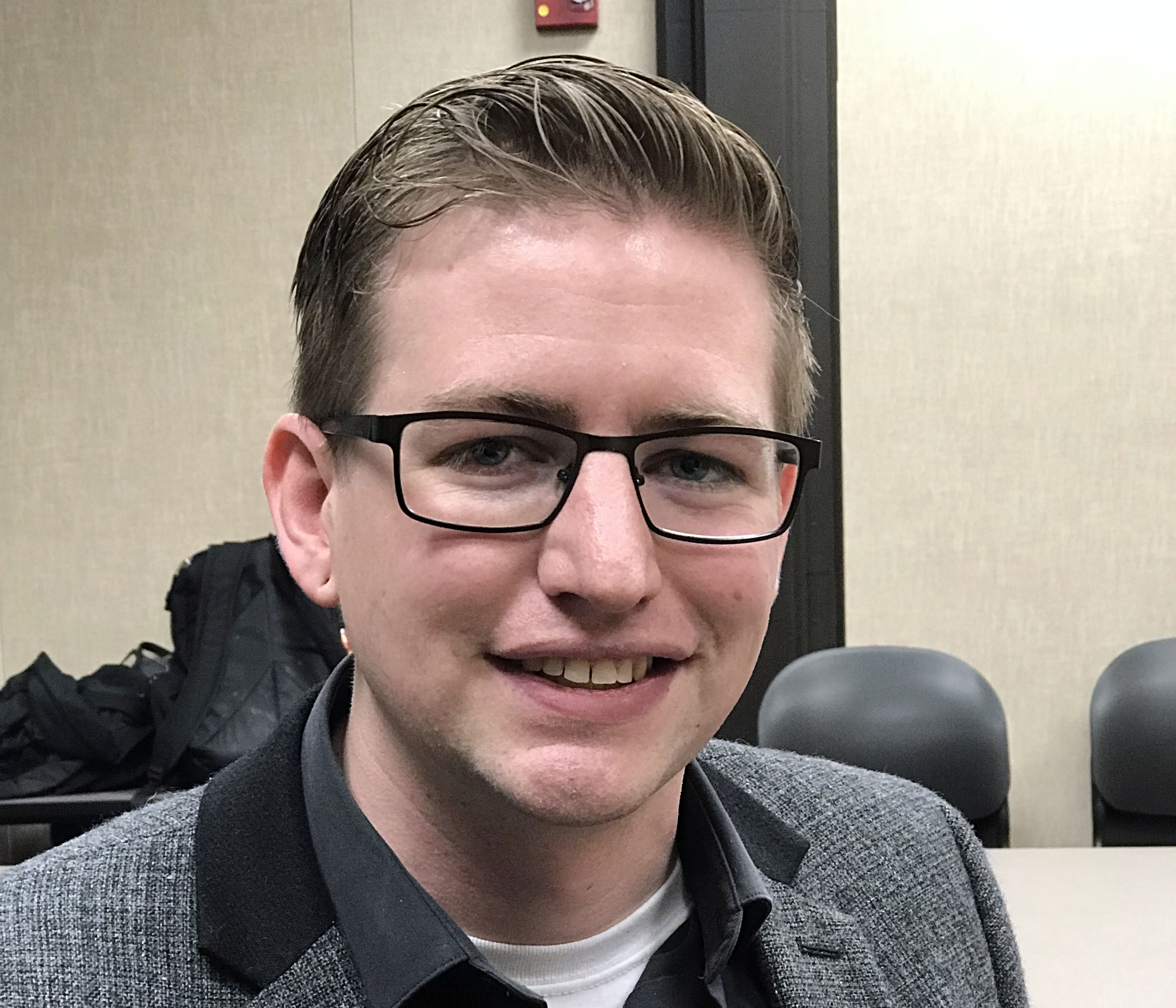 Chemeketa was the only community college in the tournament and won over 18 teams from schools like the University of Oregon, Reed College, University of Portland and Washington State University.
"No words can express what it was like for us to be in an auditorium with 200 people giving us a standing ovation when two years ago they were trying to keep us out because they thought a community college didn't belong," said team advisor Maria Cruse.
Jesse Thompson has been with the team since it formed in the spring of 2014. He described his state in those early stages of the mock trial team, "I was absolutely clueless, but oddly OK with it." He didn't know what to do but stuck with it because he appreciated the camaraderie of the team and didn't want to let them down. "Mock trial requires you to be motivated, and I had my team relying on me."
Jesse ascribes the success of the Chemeketa team to their authenticity and hard work. "Our backgrounds make it harder for us to seem as polished as the other teams. They sometimes come off as phony or dispassionate. Our backgrounds push us forward because we know if we don't succeed, we don't want to go back to where many of us came from."
Gustavo Guerrero describes his background as difficult. He's a DACA student who was working 16-hour days at Zorn Farms in St. Paul with a wife and two children. He wanted to give his children a better life and do something about the civil rights issues of these times. He thought becoming an attorney could be a way for him to accomplish both goals.
Participating in mock trials has helped him learn to think on his feet and to persevere when he feels vulnerable. He will graduate next year from WOU and intends to pursue law school so he can do his part to address social injustice, "I want to be a part of the change," he says. "Maybe not a big change but if many of us participate in small ways, we can collectively make a big difference."
Jean Guerrero-Spitz told the audience celebrating the team's success how the experience helped him grow, "This puts the community in community college. When you join something like this you realize you're a part of something bigger than you. When I'm on this team, I don't represent myself. I represent my team and you the college. This isn't just me. This isn't an individual thing. I feel like I belong."
All news