Escher String Quartet performs at Chemeketa Jan. 23
Acclaimed Artist Series returns
DateThursday, December 6, 2018, 11:49
AuthorChemeketa Public Affairs
The second performance of Chemeketa's inaugural Acclaimed Artist Series will see Salem Campus host the Escher String Quartet.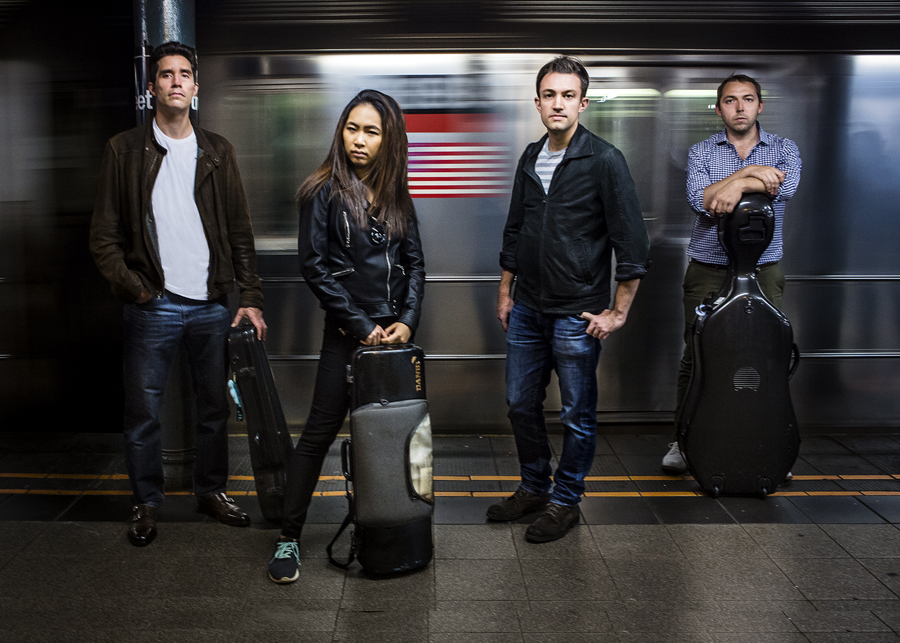 The performance is set for 7 pm Wednesday, Jan. 23 in the Salem Campus auditorium.
A former BBC New Generation Artist, the quartet has performed at the BBC Proms at Cadogan Hall and is a regular guest at Wigmore Hall. In its hometown of New York, the ensemble serves as Season Artists of The Chamber Music Society of Lincoln Center, where it has presented the complete Zemlinsky Quartets Cycle as well as being one of five quartets chosen to collaborate in a complete presentation of Beethoven's string quartets. Last season, the quartet toured with CMS to China.
The Escher Quartet has made a distinctive impression throughout Europe, performing at venues such as Amsterdam Concertgebouw, Berlin Konzerthaus, London's Kings Place, Tel Aviv Museum of Art, Slovenian Philharmonic Hall, Auditorium du Louvre and Les Grand Interprètes series in Geneva. With a strong collaborative approach, the group has appeared at festivals such as Heidelberg Spring Festival, Incontri in Terra di Siena Festival, Dublin's Great Music in Irish Houses, Risør Chamber Music Festival in Norway, Hong Kong International Chamber Music Festival and Perth International Arts Festival in Australia.
Currently String Quartet in Residence at Southern Methodist University in Dallas, Texas and Tuesday Musical in Akron, Ohio, the quartet fervently supports the education of young musicians and has given masterclasses at institutions such as the Royal Academy of Music in London and Campos do Jordão Music Festival in Brazil.
Tickets are $25 each and are available for purchase in advance by visiting the Acclaimed Artist Series website at go.chemeketa.edu/musicseries.
All news