Essay Winners Awarded
Authors of Hold Fast to Dreams Honor Student Writers
DateThursday, June 7, 2018, 9:00
AuthorChemeketa Public Affairs
More than 130 essays were received and reviewed and Paramedic student Tyson James was awarded first place for his essay.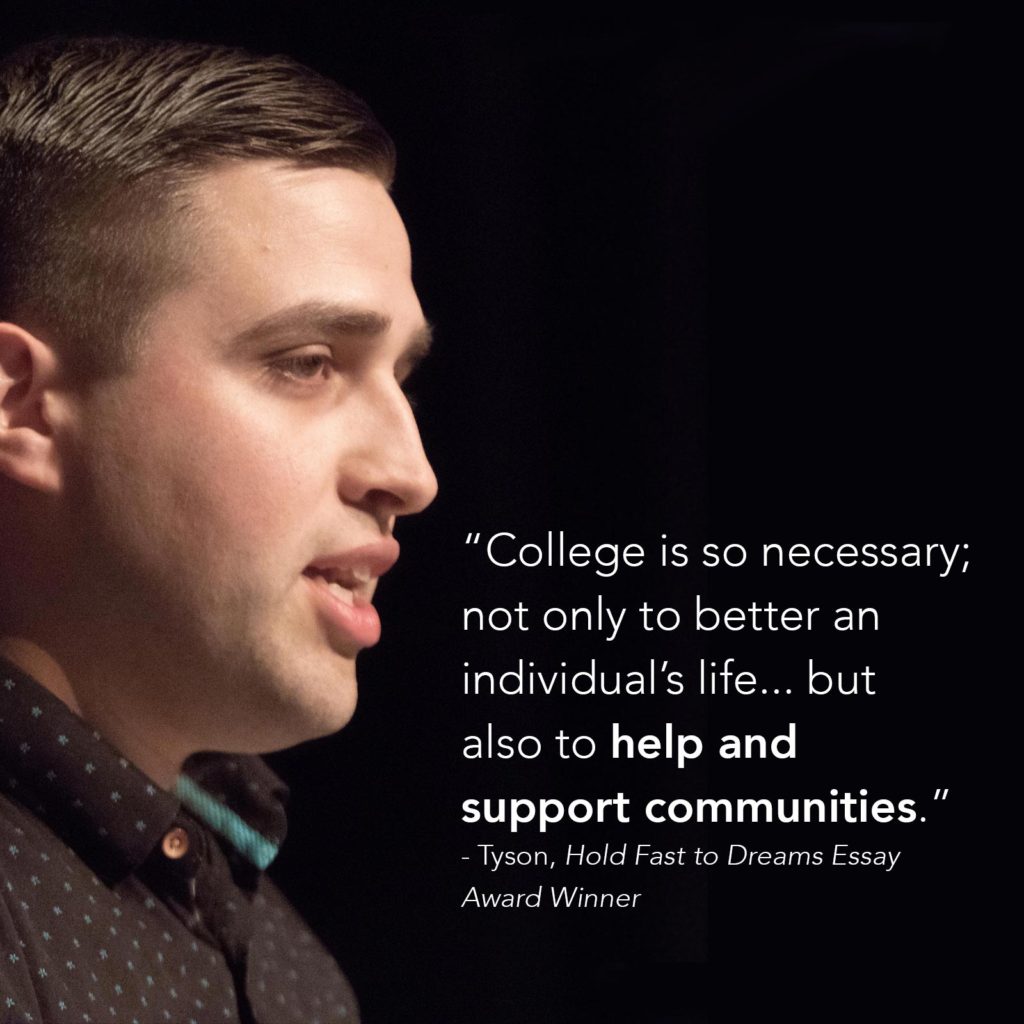 Tyson was recognized during the "Hold Fast to Dreams" author talk on Thursday, May 24, where authors Joshua Seckel and Beth Zasloff presented on the accomplishments and updates of the students included in their book.
Beth and Josh read some of the winning essays presented at the event.
"The stories students are telling about their own lives and their dreams are so important and they're told with such honesty," said Beth. "They're really a reminder of why learning is so important."
Essay Finalists and Award Winners
Winners
First Place: Tyson James
Second Place: Raquel M. Rodriguez-Walmisley
Third Place: Sharon Mendiola Albor
Fourth Place: Lea Sheldone
Finalists
Ariane Mata
Christine Stewart
Connie Murphy
Curtis Smith
Haley Severin
Leah Hitz
Malia Elliot
Mariesa Stombaugh
Max Garcia-Matzumilla
Honorable Mention
Angela Jensen
Autumn Sheets
Brooke Saltarello
Danny Nettler
Eddie Reynolds
Emma Carrasco
Jennifer White
Kalee Reiling
Katherine Madaris
Katrina Hall
Kaylee Sprague
Kyla Neskahi
Laria Chernishoff
Lesly Escobar
Lewis Bradshaw
Monserrat Montero
Oriya Jefferson
Paige Olivera Kirsch
Roy Hammond
Shyla Hadley Butler
Spencer Hamilton
Stephani Freund
Tiffany Cole-McGrath
Victoria Kuzmenko
All news