Fink talks ethics in disasters
Pulitzer-winning author delivers Disaster Behavioral Health Conference keynote
DateFriday, February 9, 2018, 1:58
Author
Every day people makes choices about right and wrong, but how are those choice made in the aftermath of a disaster?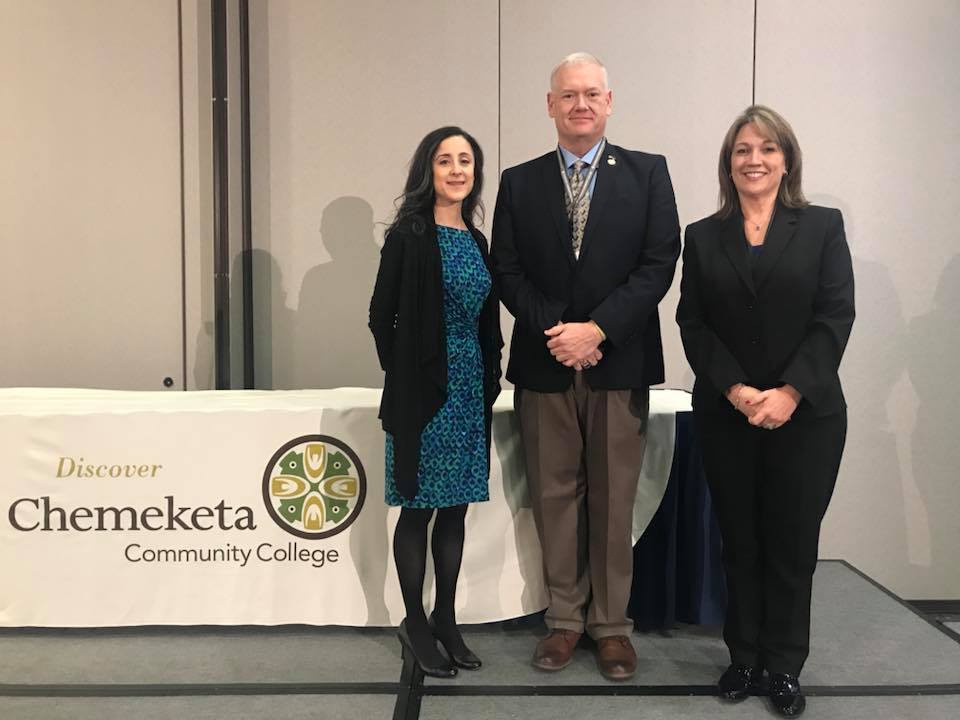 The issue of ethics after a disaster was the focus of the keynote speech by Pulitzer Prize-winning journalist and author Sheri Fink at the 2nd Annual Disaster Behavioral Health conference put on by Chemeketa's Threat & Disaster Resource Center.
Fink is a correspondent for The New York Times with a Ph.D and M.D. from Stanford University. Her reporting on events at Memorial Medical Center in New Orleans in the immediate aftermath of Hurricane Katrina won the 2010 Pulitzer Prize for Investigative Reporting and she was part of the team at the Times that won the 2015 Pulitzer for International Reporting for coverage of the Ebola epidemic in West Africa.
The role of ethics in a disaster, whether human induced or human made, are critical because the choices individuals make can have a huge impact on themselves and others in both preparation and aftermath, Fink said.
Fink used many examples, including first responders at the 2017 Las Vegas shooting and hospitals in New York City preparing for Hurricane Sandy in 2012, but the speech primarily focused on Memorial. Fink has since written a book on that particular incident, "Five Days at Memorial"
Fink talked about the ethics involved in decisions made by Memorial's officials after the hurricane. Immediately after the hurricane had knocked out power to the hospital, those decision included what patients would be given priority for evacuation and hospital resources, and how do not resuscitate orders played into those decisions. After several days, the issues started to include the decision by some hospital personnel to euthanize patients they did not believe would survive rescue with lethal injections of morphine.
While Memorial is an extreme example, Fink pointed out the issues are similar to those emergency personnel face in day-to-day situations.
"Did we make the right choices? Did we focus our resources on the right people"? Fink said in regards to how first responders look back on decisions made on duty.
"It's hard sometimes as human beings to wrap our heads around worst-case scenarios," Fink added later.
Fink noted in her conclusion that there is a need for research in the field of disaster ethics, and academic programs like Chemeketa's Threat & Disaster Resource Center are part of developing this work.
"If we have better preparedness, we won't need so many heroes," Fink said during the presentation.
All news