Salem Campus Serves as Incident Command Post and Staging Area for Santiam Fire
DateTuesday, September 8, 2020, 6:38
AuthorChemeketa Public Affairs
Chemeketa's athletic fields, gymnasium, and buildings have been transformed to provide fire fighters a strategic location for staging equipment, developing attack plans, and resting after long shifts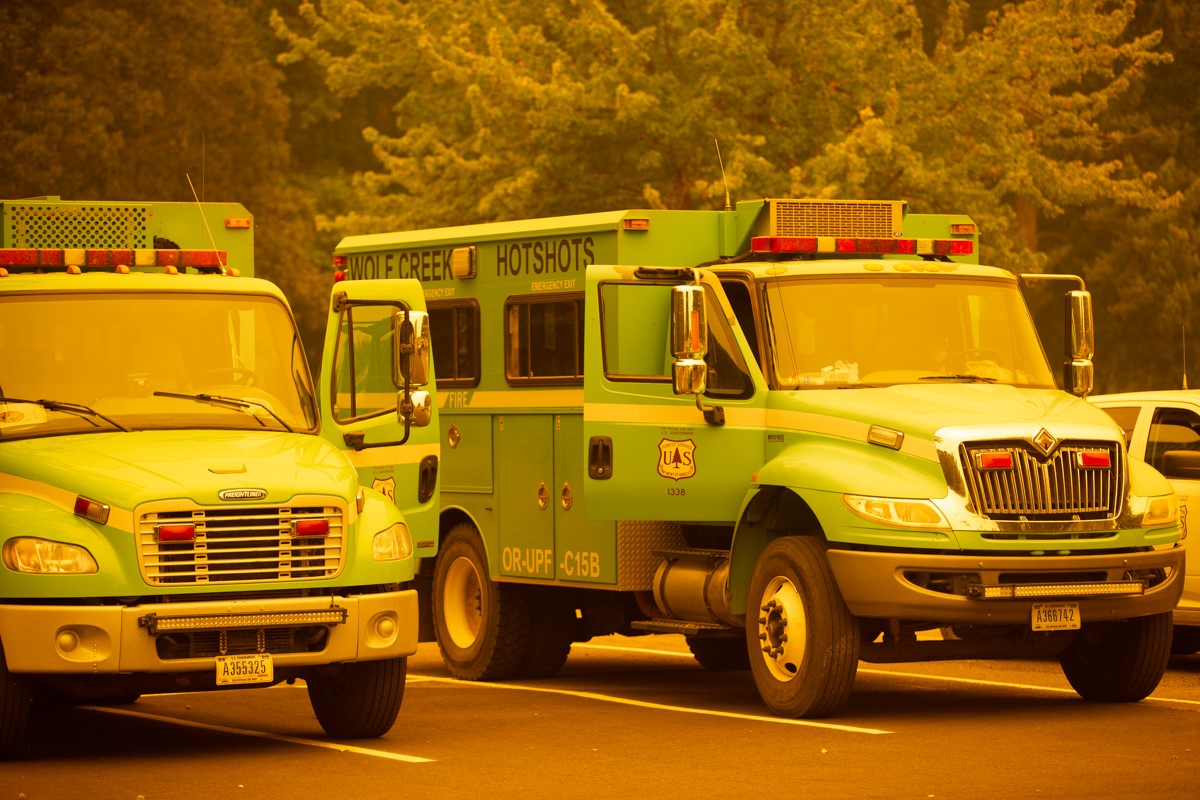 Chemeketa's Salem Campus is serving the Northwest Incident Management Team #13 as an Incident Command Post and staging base for the Santiam Fire. Hundreds of firefighters are using the college facilities to plan strategies for attack, bring in equipment, or rest after grueling shifts. A number of the fire fighters are former Chemeketa Community College Fire Science graduates who now work for the many agencies assembling on campus. Fire departments from all over Oregon as well as the Oregon State Fire Marshall have joined forces to battle the blaze.
"Chemeketa is very grateful to all the firefighters serving on the front lines with the nearby blazes in Oregon," said Jessica Howard, President of Chemeketa Community College. "We are very privileged to host these first responders, a number of whom are Chemeketa fire science graduates, in our role as a staging site. Our heart is with our community members who have been impacted by the wildfires."
Chemeketa's Emergency and Risk Manager, John McIlvain, is working closely with incident commanders to ensure fire personnel have everything they need. Sleeping and resting tents have been assembled and placed in the athletic fields, and access to buildings and facilities has been provided to emergency personnel. McIlvain said, "Chemeketa is a 'place of peace' for the wildland firefighters battling the Santiam Fire. The college has provided meeting space for the multi-agency Incident Management Team coordinating the firefighting effort for the 170-thousand acre fire. I am so proud of our Chemeketa team pitching in and supporting the firefighting effort."
All news