Saving Students Millions
Chemeketa honors contributors to affordable learning initiative
DateThursday, May 3, 2018, 10:10
AuthorChemeketa Public Affairs
Over 100 Chemeketa faculty and staff were recognized at a ceremony Wednesday May 2 for their contribution to reducing the cost of textbooks and other student learning resources.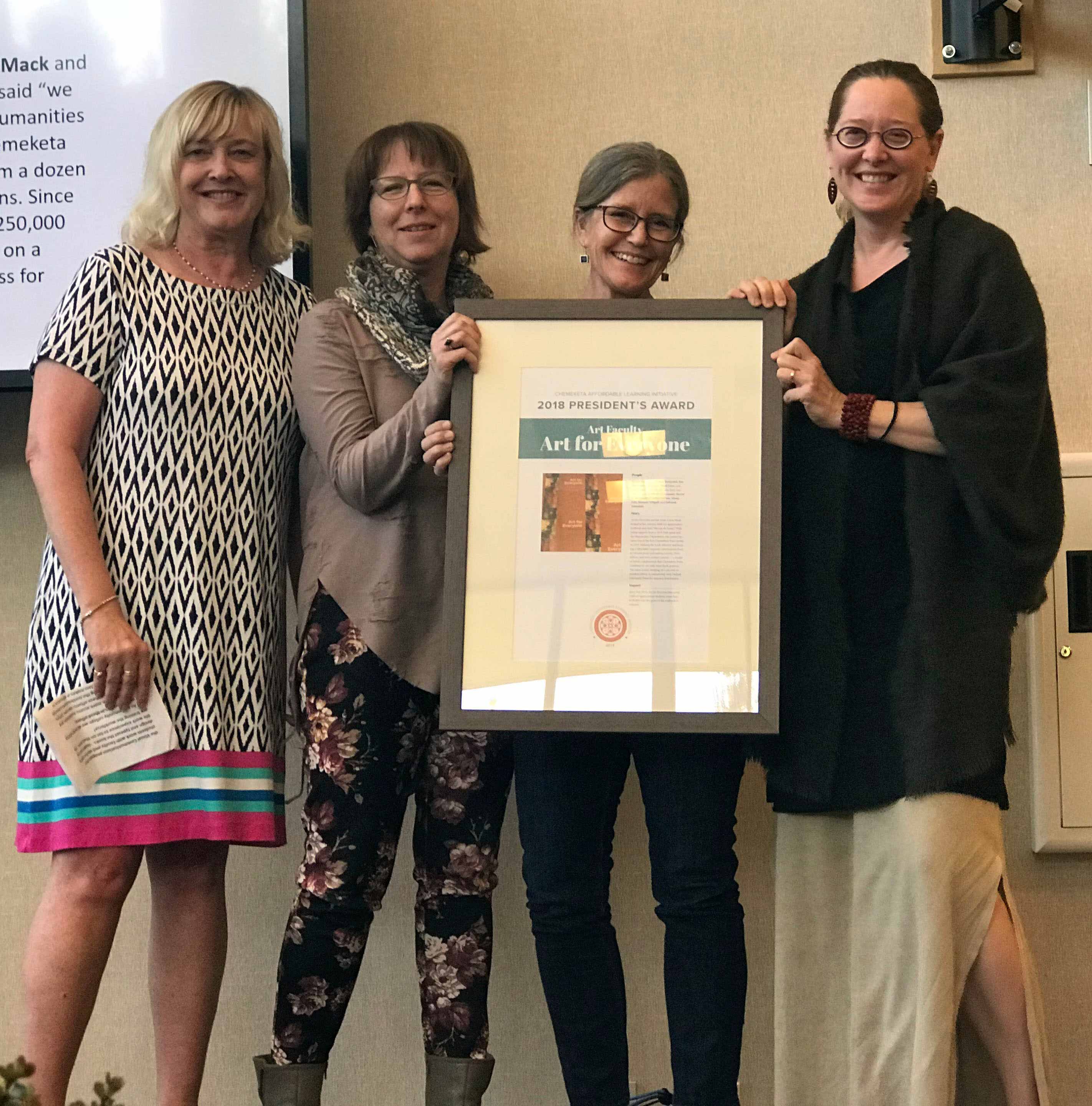 Tim Rogers, associate vice president for Chemeketa operations, estimated that the college's affordable learning initiative has saved students $2 million since the effort began in 2015.
"This initiative makes me so proud," President Julie Huckestein told the crowd of 70 faculty and staff. "It is such a unique partnership between the Chemeketa Press, faculty, bookstore, library and students," Huckestein continued.
Huckestein gave the President's Recognition Award to the team that produced the Chemeketa Press text book "Art for Everyone." The book combined work from a dozen art faculty, student interns and three dozen local artists. "Art for Everyone" has saved students more than $250,000 since its publication in 2015.
Huckestein said, "The book modeled the kind of collaboration that is a hallmark of this initiative and what community colleges are all about. We bring the community into the college."
All news