Storm Volleyball Wins NWAC Championship
Storm Athletics
DateMonday, November 27, 2017, 3:25
AuthorChemeketa Public Affairs
A tremendous late-season run powered the Chemeketa volleyball team to its fourth NWAC title.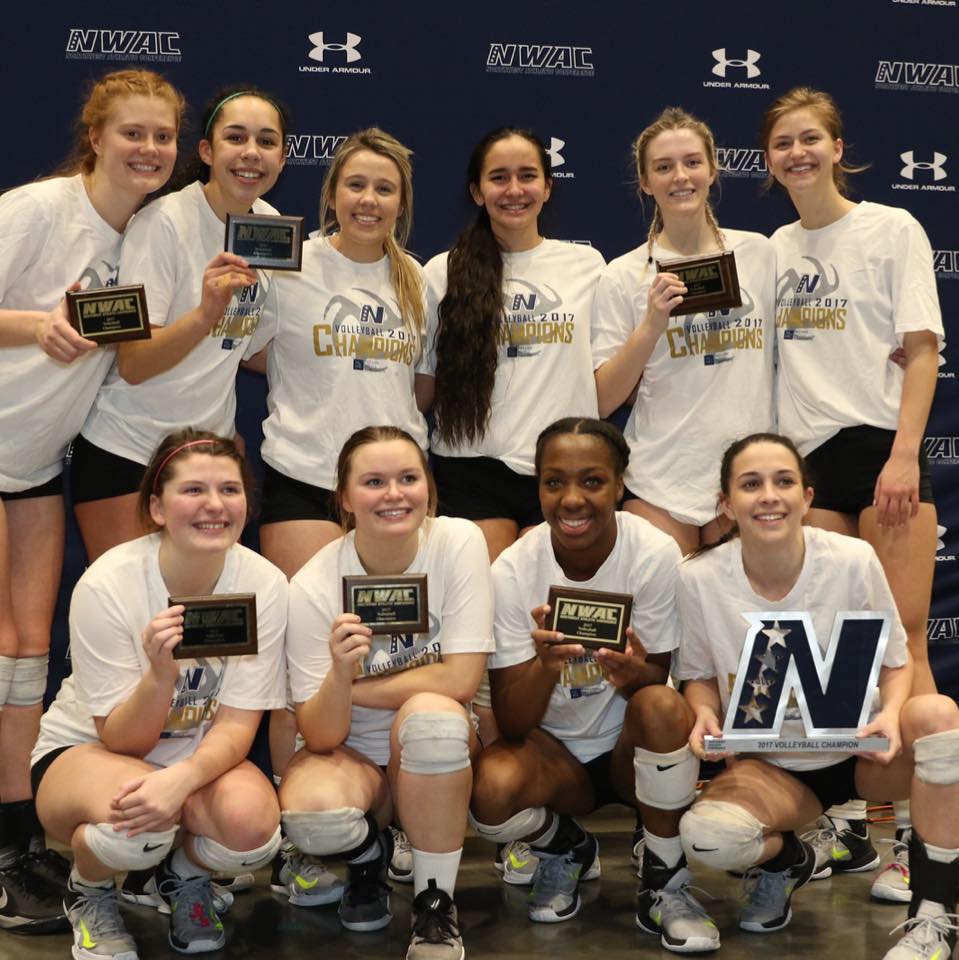 On Sept. 15, the Chemeketa volleyball dropped a five-set match to rival Linn-Benton.
And that was it for the losing.
The Storm went on a tremendous late-season tear, winning 24 consecutive matches, culminating in a five-set win over Bellevue College to win the 2017 Northwest Athletic Conference championship on Nov. 19 at the championship tournament in Tacoma.
This is Chemeketa's fourth NWAC championship, with previous titles coming in 1997, 1998 and 2008.
"It's something that we all strive for," Coach Traci Stephenson said to NWACsports.org. "That's what you're trying to get to every year. I feel very blessed and honored."
Along with the title, numerous players were given individual honors. Freshman setter Jane Cale of Albany was named the Southern Region's Most Valuable Player. Sophomore middle block Ialah Ochse of Portland and sophomore outside hitter Haley Patterson of Oregon City were named Southern Region First Team All-Stars. Sophomore libero Morgan Bolger of Lake Oswego was named Southern Region Second Team All-Star. Stephenson was named Southern Region Coach of the Year.
The Storm finished the season with a record of 30-4.
All news