The world is their classroom
Chemeketa's ESOL instructors teach on an international stage
DateFriday, March 23, 2018, 11:43
AuthorChemeketa Public Affairs
ESOL instructors Christine Nile, John Whitney and Tim VanSlyke obtained U.S. State Department funding to create a global impact.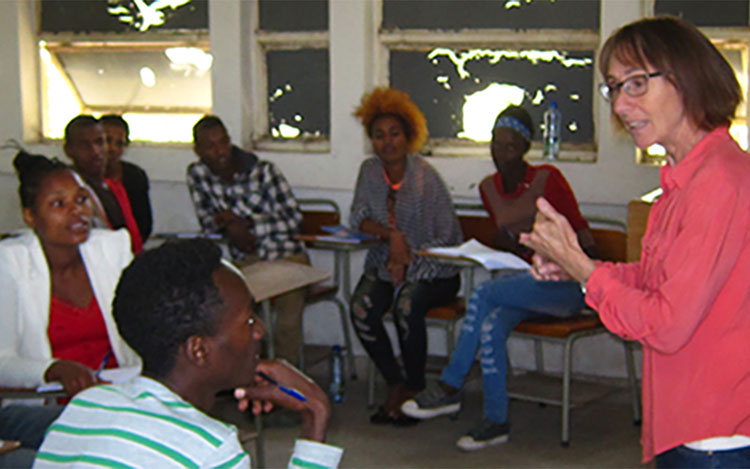 Nile worked as an English Language Fellow in the 2016-17 academic year in Hawassa Ethiopia. She performed a range of duties including teaching students in the law department and training English teachers.
In an email, Nile wrote, "One of the most rewarding experiences was to take part in a program for underprivileged high school students who have an opportunity to study English once a week for two years with all expenses paid by the U.S. State Department."
Whitney was an English Language Fellow at Universidad Especializada de Las Americas (UDELAS in Panama in the 2016-17 academic year. In addition to training teachers, he led an evaluation of the university's English program.
"I drew on all the resources from years of teaching experience," Whitney said. "We considered standards for curriculum design, unit plans and assessment. They had no criteria so we developed their own system. We wrote up a big report for the university president and it was adopted as their policy."
Tim VanSlyke is looking forward to his international adventure. He will travel to Bulgaria next September to teach at a university yet to be determined. We look forward to stories and pictures when he returns.
All news