Toasting Wine Studies
Annual event features alumni wines and honors
DateFriday, May 18, 2018, 9:34
AuthorChemeketa Public Affairs
The annual appreciation of our viticulturists and vintners was celebrated at Chemeketa Eola May 17. The crowd of several hundred enjoyed nibbles and sips from Wine Studies program alumni.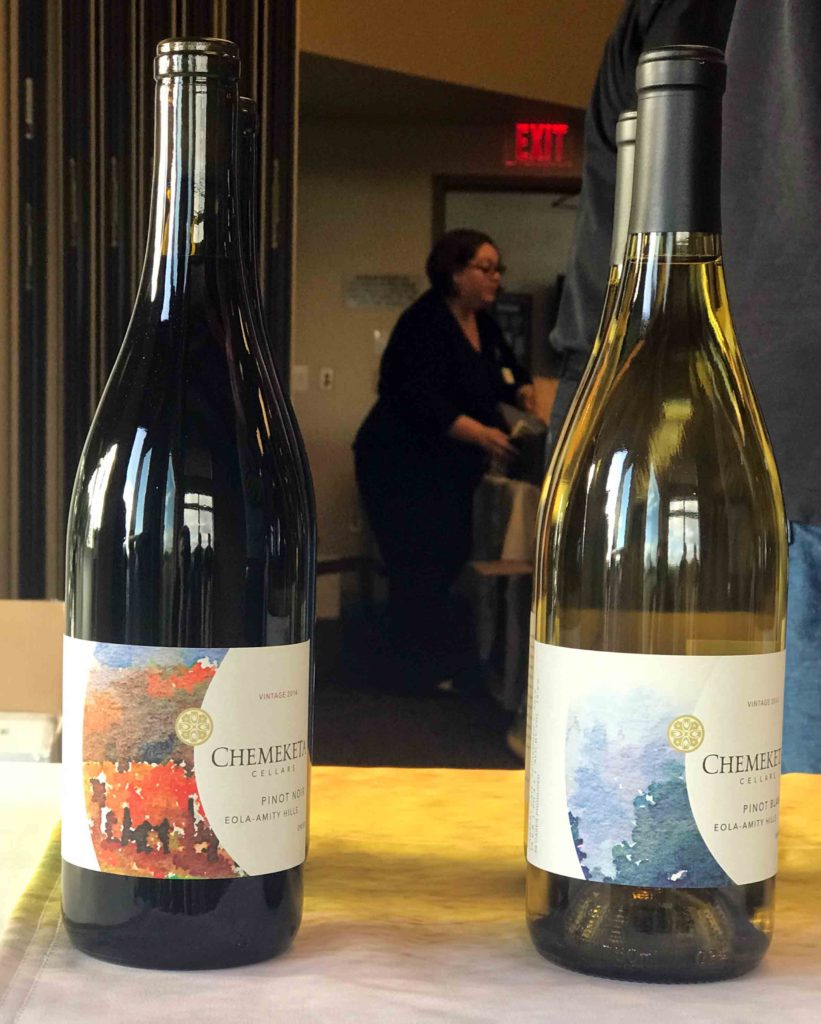 The college's new label, Chemeketa Cellars was featured and awards were given. The student award went to Kevin Taylor. Wine program director Jessica Sandrock described Taylor as, "a genuine, authentic, love to learn all things wine guy. He came in 2012 to take a class in personal enrichment and 21 classes later he launched One Love Cellars."
Kevin Taylor passed away unexpectedly this spring, and his daughter Kate accepted the award on his behalf.
The Legacy Builder award went to Ted Casteel, who Sandrock described as, the Grape Guy," has a long list of service and contributions to Oregon's wine industry.
Casteel was a founding member Chemeketa's program advisory council. He also served on the Oregon Wine Board and founded the Oregon Wine Research Institute.
All news