Vargo joins Chemeketa as VP of Academic Affairs
DateMonday, July 19, 2021, 9:45
AuthorChemeketa Public Affairs
Dr. Michael Vargo will serve as Chemeketa's new Vice President of Academic Affairs, following the retirement of Jim Eustrom.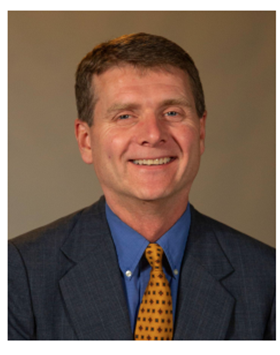 Dr. Vargo has served as the Dean of the School of Arts and Sciences at Grand Rapids Community College in Grand Rapids, Michigan since January of 2015. Prior to becoming Dean, he served consecutively as Associate Dean of Operations and Associate Dean of Evaluation and Hiring in the school. He initially joined GRCC as a full-time faculty member in the Psychology Department in 2004, and prior to that was in the Department of Psychology at the University of North Carolina, Greensboro.
Vargo has spent eleven years in academic administration and has ten years of experience as a faculty member serving undergraduate and graduate populations, including six years of experience as a full-time community college classroom faculty member. He is a first-generation college student, and earned his Bachelor of Science degree in psychology at Grand Valley State University in Allendale, Michigan, and his Master of Arts and Doctor of Philosophy degrees in clinical psychology from the University of Arkansas, Fayetteville. He completed his clinical training at the University of Minnesota, Twin Cities.
He is a clinical psychologist by training and has worked in a variety of educational and clinical settings in the United States, Canada, and American Samoa.
All news