Wildland Fire Resources
DateTuesday, September 8, 2020, 3:22
AuthorChemeketa Public Affairs
See below for links to a multitude of wildfire information and assistance resources.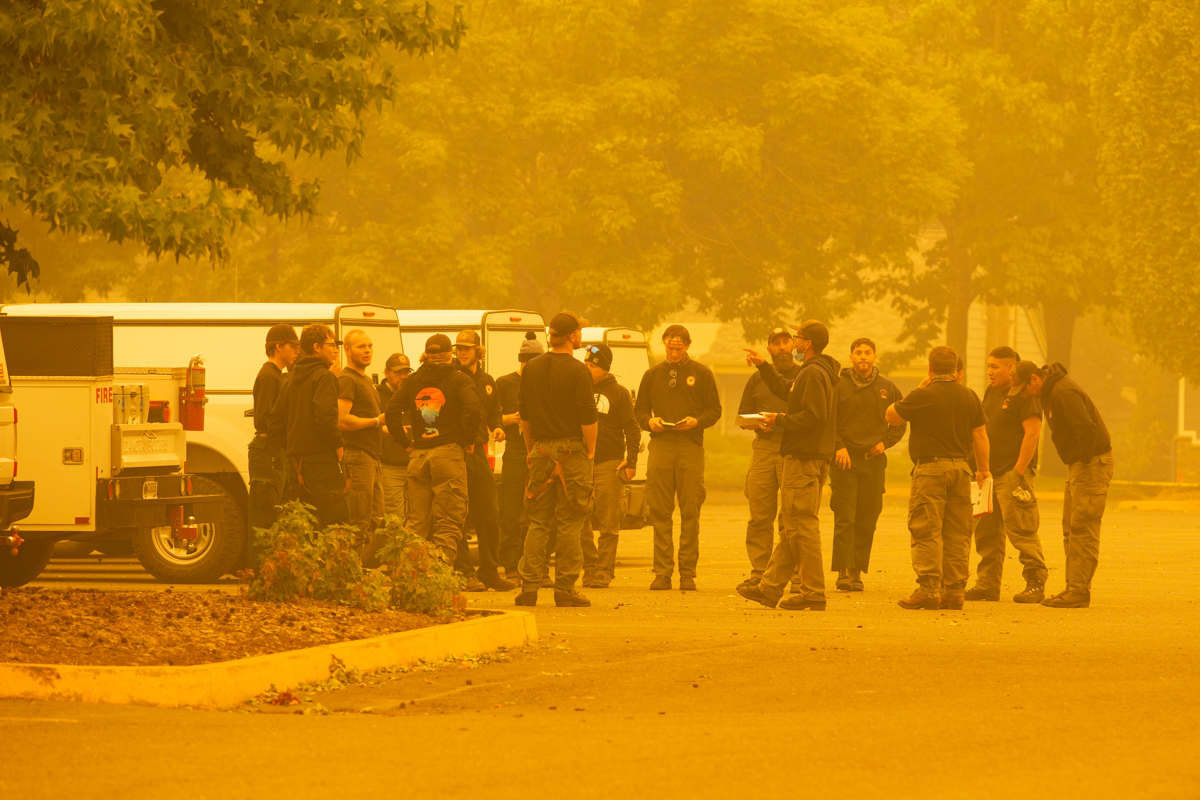 FEMA Disaster Assistance
State and federal officials are encouraging Oregon residents affected by the wildfires and straight-line winds, which began on Sept. 7 and are continuing, to register for disaster assistance with FEMA as soon as possible.
FEMA's Individual Assistance program for survivors has been made available in Clackamas, Douglas, Jackson, Klamath, Lane, Lincoln, Linn, and Marion counties.
Disaster assistance may include grants for temporary housing and home repairs, low-cost loans to cover uninsured property losses, and other programs to help individuals and business owners recover from the effects of the disaster.
If you have phone or Internet access, you may register by:
Going online at DisasterAssistance.gov
Downloading the FEMA app
Calling 1-800-621-3362 (FEMA) or TTY 1-800-462-7585 for people with speech and hearing disabilities. If you use 711-Relay or Video Relay Services (VRS), call 1-800-621-3362. The toll-free telephone lines operate from 7 a.m. to 10 p.m. PDT, seven days a week.
Going to DisasterAssistance.gov or via web-enabled phone or tablet at m.fema.gov.
Disaster Food Benefits (DSNAP)
The Oregon Department of Human Services has received federal approval from the U.S. Department of Agriculture, Food and Nutrition Service to offer the Disaster Supplemental Assistance Program (DSNAP) in eight Oregon counties impacted as a result of the historic wildfires this summer and fall. The eight approved counties are Clackamas, Douglas, Jackson, Klamath, Lane, Lincoln, Linn, and Marion.
Any person that resided or was employed within one of the designated counties at the time of the September 7 wildfires and suffered disaster losses may be eligible to receive one month of temporary DSNAP assistance. DSNAP benefits are provided via an electronic benefits transfer card (EBT card), similar to a debit card, and can be used to purchase food items at grocery stores and other authorized SNAP retailers.
Oregonians may be eligible for DSNAP if they lived or were employed in any of the designated counties when the wildfires began on Sept. 7, 2020, and experienced at least one of the following conditions because of the wildfires:
Damage to or destruction of the home or self-employment business.
Loss or inaccessibility of income including a reduction or termination of income or a significant delay in receiving income due to disaster-related problems.
Disaster-related expenses (home or business repairs, temporary shelter, evacuation, food loss, etc.) that are not expected to be reimbursed during the disaster benefit period.
Detailed information is available here.
General information
Local resources
News and updates
Evacuation
Health impacts
Housing
Pets
Additional Information
All news