Peter Wirfs
Class of 2023
"...at Chemeketa I was provided a robust education without incurring insurmountable debt."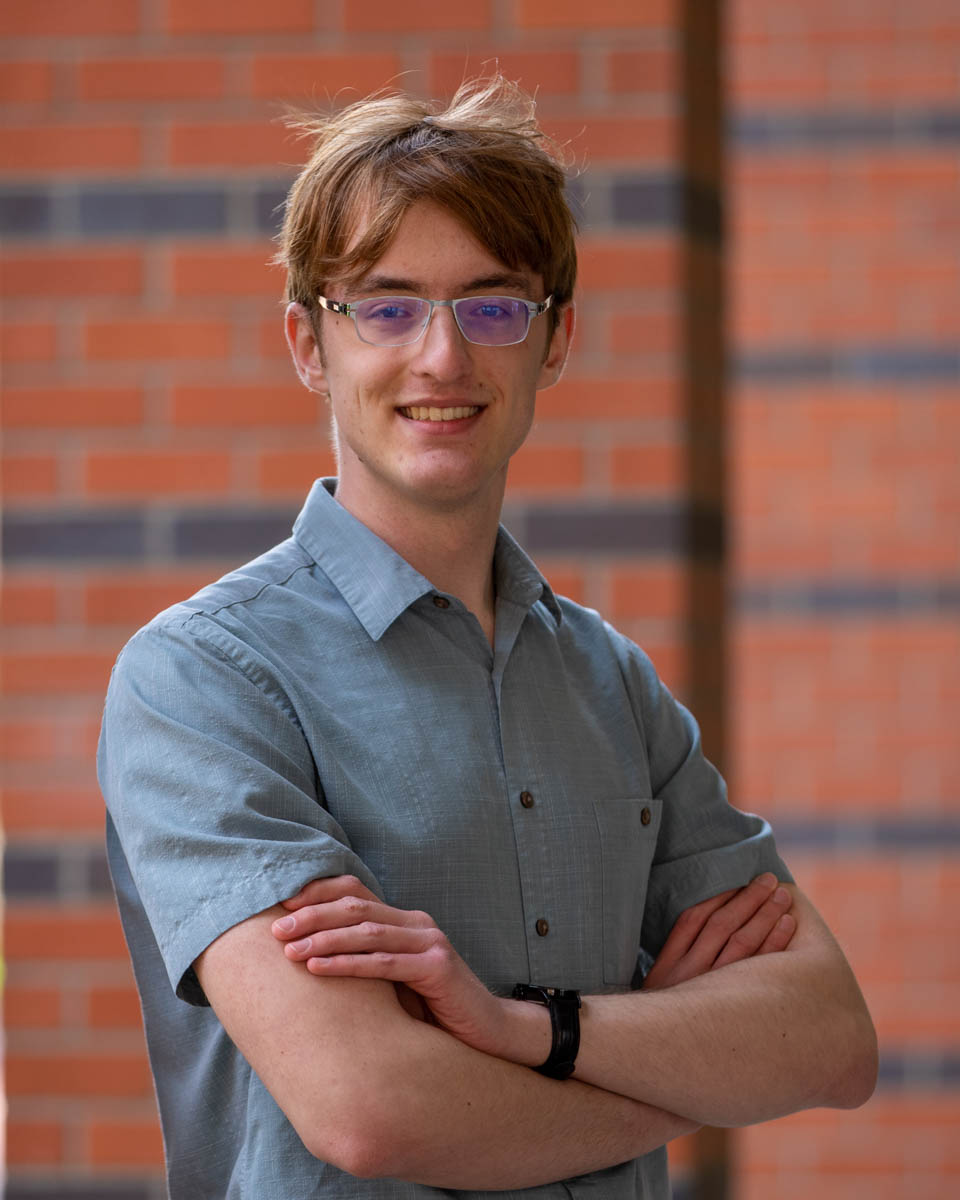 Like many, I finished my last year of high school during the pandemic and realized there were many obstacles standing in the way of attending college. The uncertainty of the pandemic and family finances helped me make the choice to attend Chemeketa Community College. However at Chemeketa I was provided a robust education without incurring insurmountable debt.
My first introduction to Chemeketa was when I attended the iSTART Summer Bridge Program. It introduced me to the many buildings and classrooms of Chemeketa. I also learned about the myriad of services and jobs available to students. One of the organizations that was represented was the Associated Students of Chemeketa. The ASC was established to serve as the student representative body for both the campus and for legislative matters. Positions were advertised and I was immediately interested so I contacted the supervisor of the ASC team.
I applied for a position with the Associated Students of Chemeketa not long after. I was hired onto their team and quickly began to learn and grow. My work for the ASC provided a tuition waiver for me and valuable leadership skills. ASC hosts events, visits class rooms, and holds many positions on Chemeketa's committees. I experienced and gained professionalism, leadership, and community. My work was in tandem with my academic life as I became immensely involved in both.
In the classroom dedicated professors helped me acquire knowledge and learn valuable skills. There is a lot of passion and dedication in Chemeketa classrooms. Many professors took time to personally connect with us. For example, I have had two wonderful psychology teachers who knew each of their students by name. Both celebrated the end of the term with us and made us feel great about progress. As I built these educational connections it motivated me to work hard to achieve academic success. I have been provided with a platform to make my life into whatever I want. Through Chemeketa I have been able to achieve goals that helped me grow into a dedicated student and a confident team worker.
This year I became the Executive Coordinator of the Associated Students of Chemeketa and assumed more responsibilities. I worked closely with my ASC team to put on many events and to ensure that the students of Chemeketa are well represented. The most challenging assignment was the creation and facilitation of Chemeketa's Legislative Internship Program. My supervisor and I spent months and countless meetings creating the material and finding student candidates to represent Chemeketa at the Oregon State Capitol. Eventually our project came to fruition and I am proud to report that several Chemeketa student interns are serving right now with Oregon legislators. This improves Chemeketa's status in the community and gives students a wider range of educational experience. I would have never been able to take on such a tough task without the support and guidance that Chemeketa offered me. I have been blessed with talented staff mentors and have grown through the challenges I've faced at Chemeketa.
My Chemeketa experience has given me the opportunity to achieve my dream of attending Willamette University. Learning to be a good student and worker has helped me to receive significant financial support for Willamette University. This negated enough cost to make the impossible possible. I intend on studying Political Science and Law which will allow me to pursue a career in public service. I know for a fact that my newly acquired leadership and educational skills will serve me well at Willamette and my time at Chemeketa has been extremely valuable. I am glad that I went to Chemeketa Community College as it has enabled my most ambitious dreams and forged me into a capable student leader.
Back to Alumni Association