Pre-Apprenticeship Program
Pre-Apprenticeship Program
Chemeketa Apprenticeship and MWEC partnered to develop a pre-apprenticeship program for youth.
Pre-Apprenticeship Prepares You for Skilled Trade careers
The pre-apprenticeship program helps you develop the knowledge and skills to compete for multiple apprenticeship programs. The Mid-Valley Sheet Metal and HVAC/R committees award five points to applicants with a pre-apprenticeship certificate.
Pre-apprentices take classes and build a portfolio that includes –
First aid/CPR and OSHA training certificates
Trades courses like welding and carpentry
College credit for the APR 101 Trade Skills Fundamentals class
Industry certifications like forklift operator and welding
Obtaining an Oregon driver's license
Get a Head Start on a Well-Paying Career
Learn about different registered apprenticeship programs
Participate in construction-related field trips
Accumulate skills to compete with older apprenticeship applicants
Receive recognition at graduation
Develop a comprehensive portfolio and resume
Schools interested in Pre-Apprenticeship
Contact Megan Cogswell.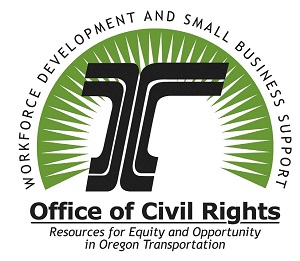 Thank you to ODOT for supporting the Pre-Apprenticeship Program.