Health Information Management
Health Information Management
As the country moves toward electronic health information, jobs in this exciting area will be expanding to meet an ever-increasing need for medical administrative professionals.
Potential Salary$40,000
topics Health Sciences
Skills & InterestOrganization
CareersHealth Sciences
Why choose
Health Information Management

?

Are you interested in a career in the medical field? Can you see yourself doing the administrative functions in a health care environment? Chemeketa offers a two-year associates degree in HIM. This degree provides the training necessary to work in a variety of professional healthcare settings.

At Chemeketa, our Health Information Management program provides you with the fundamental skills necessary to begin a career in health information management. The HIM Associate Degree program is accredited by the Commission on Accreditation for Health Informatics and Information Management Education (CAHIIM).

Upon completion of Chemeketa's HIM program, the graduate is eligible to take the National Certification Exam and earn the Registered Health Information Technician (RHIT®) credential for employment marketability. The RHIT credential assures employers that the credentialed graduate has the expected professional knowledge and skills relevant to make a meaningful contribution to health care.

For more information concerning accreditation standards, contact the Commission on the Accreditation for Health Informatics and Information Management Education at –
233 N. Michigan Ave. 21st Floor, Suite 2150
Chicago, Illinois, 60601-5800,
phone number: 312.233.1100
web: www.cahiim.org
Apply now - complete prerequisites fall and winter term to start program in the spring. The Health Information Management Program is a limited enrollment, application-based program that admits 35 students on a first come, first served basis. If you are considering Chemeketa's Health Information Management program, you must first meet with a Health Information Management advisor before starting the program. Contact Counseling and Advising at 503.399.5120 to review the requirements.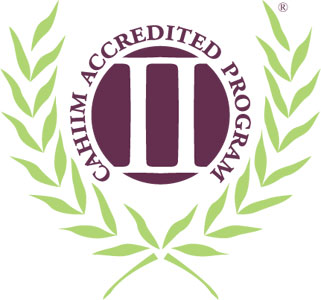 What will you learn?
Our experienced faculty will teach you the skills to meet our program outcomes –
Use health records to abstract, collect, and analyze data for use by a range of healthcare professions and health-related organizations
Apply current technology and basic assessment tools to manage and maintain health information
Use knowledge of structure, function, and terminology related to the human body to communicate in healthcare systems
Apply the principles of professional ethics and diversity to medical-legal matters, including confidentiality, medical records management, release of information, patient rights, workplace rights, informed consents, and electronic information in the healthcare facility
Use interpersonal and communication skills that build and maintain cooperative working relationships in the healthcare profession
Use the specific skills associated with their scope of practice such as medical coding, medical reimbursement, health records management, or health information management
Integrate and apply theory and skill in a healthcare organization through a work site experience
Apply advanced theoretical concepts of management to the health service organization
Analyze and interpret healthcare data and statistics for decision making in healthcare organizations
Identify the characteristics of major health care systems to manage the healthcare environment
Apply skills in leadership, motivation, and team building in healthcare settings
What will you do?
As a graduate of Chemeketa's Health Information Management program, you may qualify for a variety of occupations, including –
Medical coder
Medical reception
Medical biller
Medical records/health information
Medical insurance
A degree in this field can lead to careers in the following settings –
Hospital
Surgical center
Physician office
Long-term care/rehabilitation
Insurance/managed care company
Government agencies