Chemeketa Supports Students, Community During Coronavirus Pandemic
DateFriday, April 17, 2020, 3:45
AuthorChemeketa Public Affairs
Chemeketa Community College is working hard to support our students and community during the COVID-19 pandemic.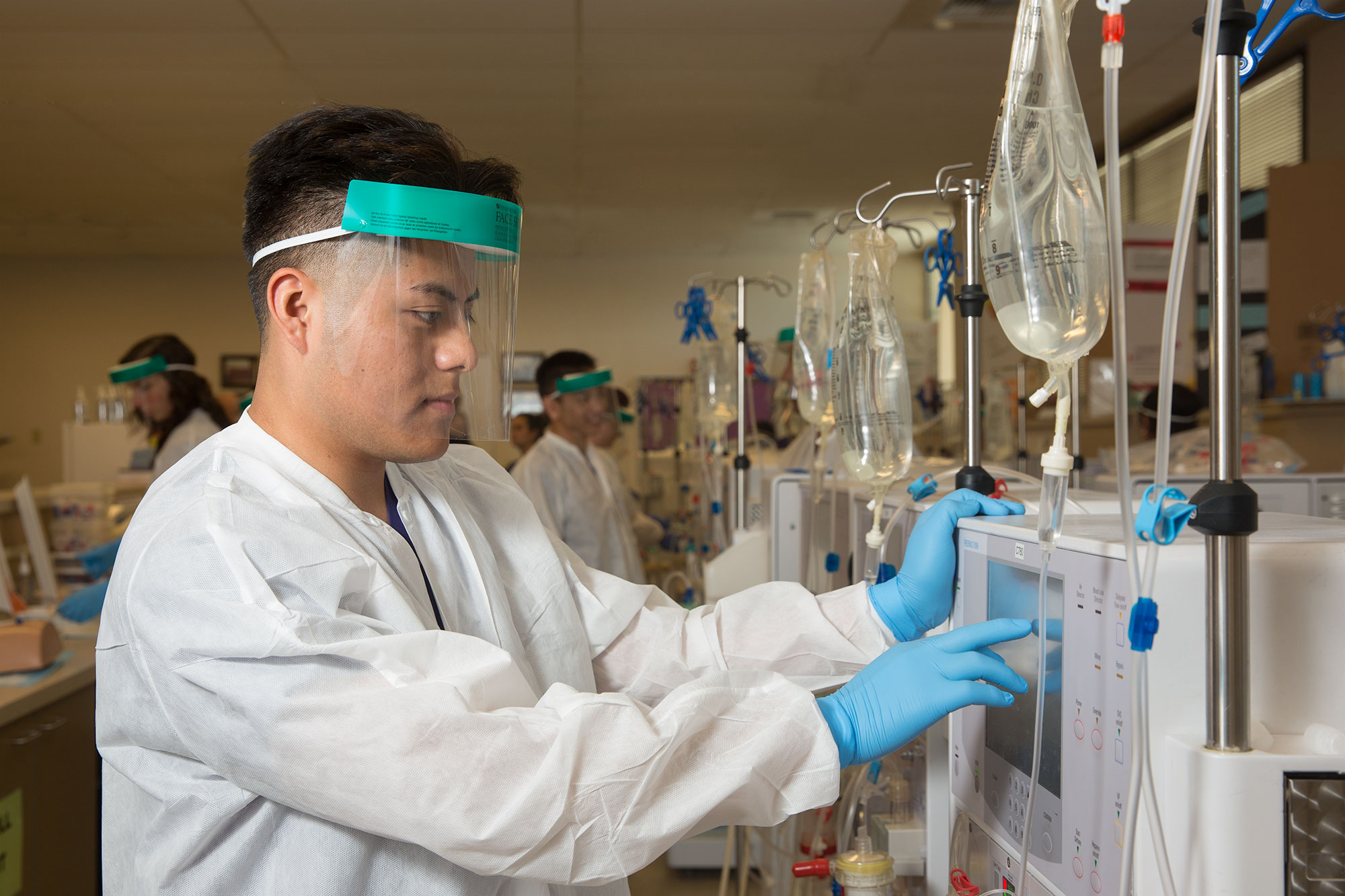 Students Receive Laptops
More than 600 laptops were distributed to students for use this term. The students were referred by faculty and staff. While many of these laptops were repurposed from College labs, some were purchased through grant and College funding.
Chemeketa donates medical supplies
Programs at the Salem and Yamhill Valley campuses donated 3,750 masks, 300 yellow gowns, 500 bouffant caps, 400 sets of feet covers, 100 disposable pillowcases, and other medical equipment to local health centers and hospitals. The Paramedic/EMT program also donated 325 masks to Chemeketa's Public Safety team.
Chemeketa Cellars Donates Wine
Chemeketa Cellars donated approximately 400 cases of older wines to be made into hand sanitizer. Divine Distillers, in Southeast Salem, is making hand sanitizer (under guidance from the OLCC) from alcohol donations and is distributing it to the public and emergency and medical workers for free.

187 Students Receive E-Gift Cards

The Chemeketa Foundation provided 187 students in need with $50 e-gift cards to Amazon or Safeway to purchase groceries. If you would like to contribute to this cause, visit: chemeketa.thankyou4caring.org/give and select "Student Relief Fund" from the dropdown menu.
Students Apply for Scholarships
More than 1,600 Chemeketa students have applied for approximately 400 Chemeketa Foundation scholarships
for Fall term.


Chemeketa Extends Wi-Fi
Chemeketa's Wi-Fi has been extended to the parking lot next to Bldg. 14 on the Salem Campus for students to use while staying in their cars and maintaining social distance. This will soon be offered at other Chemeketa locations.

Free Online Classes Offered to High School Seniors
Chemeketa is offering free online courses for high school seniors that have met graduation requirements as part of a new program titled "Bolt to Chemeketa." Within this new program, graduating seniors can register for one course and have tuition, fees and textbook costs waived. Graduating seniors within the Chemeketa service district will be able to choose one course from a select list of 15 course options. These are all accelerated, five-week college courses for Spring term that will begin May 4. Click here for more information.

Textbooks Mailed at No Charge
Chemeketa's Textbook Lending Library and Chemeketa Bookstore retooled the requesting process and sent about 1,150 textbooks to students through the mail for Spring term. This service was provided free of charge to students across the district.
All news