DACA Resources/Recursos DACA/Ресурсы DACA/Tài nguyên DACA
DateMonday, July 26, 2021, 4:32
AuthorChemeketa Public Affairs
DACA Resources/Recursos DACA/Ресурсы DACA/Tài nguyên DACA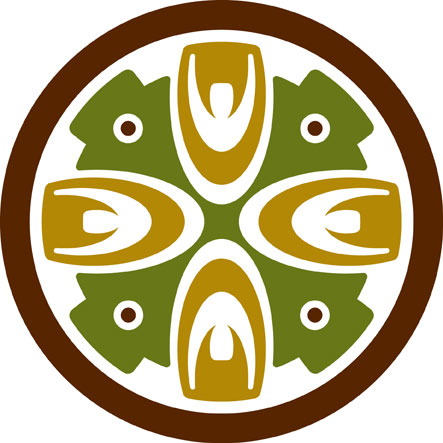 A recent ruling by a Texas judge suspending new Deferred Action for Childhood Arrivals (DACA) applications may have negative consequences for our community here in Oregon. As you can imagine, this ruling has created uncertainty, concern, and alarm for DACA students, individuals, and their families. A few years ago, the college compiled a resource page on its website for DACA students and individuals: go.chemeketa.edu/daca
Updates to this college webpage will be forthcoming as new information is received.
Developments on this issue will continue at the national, state, and local levels as this decision is contemplated in the courts. During this time of uncertainty, it is critical for us to remain committed to the well-being of all students and colleagues, including those who are directly or indirectly impacted by this decision, and those employees who work with our DACA students. Please do your best to support our students and colleagues as they and/or their families navigate this period of uncertainty and employees who are DACA recipients themselves.
On March 15, 2017, our college's Board of Education and Executive Team affirmed our commitment to access, diversity, and equity and support of students. Today, we remain strong in our commitment to students and to our diversity statement: "We are a college community enriched by the diversity of our students, staff and community members. Each individual and group has the potential to contribute to our learning environment. Each has dignity. To diminish the dignity of one is to diminish the dignity of us all" (Chemeketa Diversity Statement, 1990; reaffirmed by Chemeketa Board of Education, 2015).
On July 28 at 10 A.M., local immigration attorney Barbara Ghio will provide an overview of DACA and recent updates to the program. Access to the presentation can be accomplished through this link.
Please help disseminate the following resources available on our website:
Any questions you may have that are not answered by the links above may be directed to Yesica Navarro, coordinator of the Chemeketa Completion Program.
As a college community, what impacts our community/communities, impacts us.
Sincerely,
Jessica Howard, Chemeketa President and the Executive Team
____________________________________________________________________________
El reciente fallo de un juez de Texas que suspende las nuevas solicitudes de Acción Diferida para los Llegados en la Infancia (DACA) puede afectar negativamente a nuestra comunidad aquí en Oregón. Como es de esperarse, este fallo ha generado incertidumbre, preocupación y alarma para los estudiantes e individuos de DACA y sus familiares. Hace unos años, la universidad compiló una página de recursos en su sitio web para los estudiantes e individuos de DACA: go.chemeketa.edu/daca
Esta página web de la universidad será actualizada en la medida que se reciba nueva información.
Este tema continuará en desarrollo a nivel nacional, estatal y local a medida que se contemple esta decisión en las cortes. Durante este momento de incertidumbre, es indispensable mantenernos comprometidos con el bienestar de todos los estudiantes y colegas, incluyendo aquellos directa o indirectamente afectados por esta decisión y aquellos empleados que trabajan con nuestros estudiantes de DACA. Por favor haga todo lo posible para apoyar a nuestros estudiantes y colegas en la medida que ellos y/o sus familiares navegan por este periodo de incertidumbre.
El 15 de marzo de 2017, la Junta Educativa y el Equipo Ejecutivo de nuestra universidad afirmaron nuestro compromiso con el acceso, la diversidad, la equidad y el apoyo a los estudiantes. Hoy en día, seguimos reafirmando nuestro compromiso con los estudiantes y nuestra declaración de diversidad: "Somos una comunidad universitaria enriquecida por la diversidad de nuestros estudiantes, personal y miembros de la comunidad. Cada individuo y grupo tiene el potencial de contribuir con nuestro entorno de aprendizaje. Cada uno tiene dignidad. Disminuir la dignidad de uno es disminuir la dignidad de todos". (Declaración de diversidad de Chemeketa, 1990; reafirmada por la Junta Educativa de Chemeketa, 2015).
El 28 de julio a las 10 a.m., la abogada local de inmigración Barbara Ghio brindará una descripción general de DACA y actualizaciones recientes del programa. Para acceso a la presentación dirigirla a Zoom.
Ayúdenos a difundir los siguientes recursos disponibles en nuestro sitio web:
Si tiene alguna pregunta que no ha sido respondida por los enlaces arriba mencionados, puede dirigirla a Yesica Navarro, coordinadora del Programa de Culminación de Chemeketa.
Como comunidad universitaria, lo que impacta a nuestra(s) comunidad(es), nos impacta a nosotros.
Sinceramente, Jessica Howard, Presidenta de Chemeketa y Equipo Ejecutivo
---
Недавнее постановление судьи Техаса о блокировке новых заявок на участие в Программе отложенных мер в отношении детей-иммигрантов (DACA) может иметь негативные последствия для нашего сообщества здесь, в штате Орегон. Как нетрудно представить, это постановление создало ситуацию неопределенности, озабоченности и тревоги для студентов, отдельных лиц и их семей, на которых распространялась программа DACA. Несколько лет назад на сайте колледжа была создана страница с информацией о ресурсах для студентов и лиц, на которых распространяется программа DACA: go.chemeketa.edu/daca
С появлением новой информации страница будет обновляться.
Ожидается проработка этой проблемы на уровне страны, штата и на местах, так как данное решение рассматривается в судах. В это время неопределенности, нам жизненно важно сохранять заботу о благополучии всех студентов и коллег, включая тех, на кого это решение оказало прямое или косвенное воздействие, а также тех сотрудников, которые работают с нашими студентами, подпадающими под программу DACA. Просьба приложить все усилия для поддержки наших студентов и коллег, чтобы помочь им и (или) их семьям пережить этот период неопределенности.
15 марта 2017 г. Совет по вопросам образования и руководство колледжа подтвердили нашу приверженность принципам доступности, этнокультурного многообразия, равенства возможностей и поддержки студентов. Сегодня мы неуклонно следуем принципу защиты интересов наших студентов и культурного многообразия: «Мы – сообщество студентов и преподавателей колледжа, которое выигрывает от этнокультурного многообразия студенческо-преподавательского состава и членов сообщества. Каждый отдельный человек и каждая группа обладают потенциалом, который вносит вклад в нашу образовательную среду. У каждого есть свое достоинство. Унизить достоинство одного – унизить наше общее достоинство». (Декларация об этнокультурном многообразии от 1990 г., заново подтвержденная Советом по вопросам образования в 2015 г.).
28 июля в 10:00 местный иммиграционный поверенный Барбара Гио расскажет о DACA и последних обновлениях программы. Чтобы получить доступ к презентации, перейдите в Zoom.
Просьба помочь распространению следующих ресурсов, доступных на нашем веб-сайте:
Любые возникающие у вас вопросы, на которые вы, возможно, не получили ответа, пройдя по ссылкам, можно направлять Yesica Navarro, координатору Программы получения образования в колледже Чемекета.
В нашем образовательном сообществе нас касается все, что касается нашего сообщества (сообществ).
С уважением,
Jessica Howard, Чемекета Президент а также Руководство колледжа
---
All news